We're just over two weeks away from the start of the "longest MLS season ever" and for the first time, our beloved Austin FC enters the year with real expectations for success.  Sure, the Western Conference Final still stings to think about, but that humbling Hollywood afternoon should provide fuel for a team that has added key depth across the board.  With that in mind, I'm going to begin a season preview that looks at who's in and out, the schedule and how Austin FC may handle each of their four Cup competitions in 2023, and finally some predictions from the False 9 staff.
Let's get started with Part 1 and look at the off-season roster turnover.
Who's Out:
Danny Hoesen, F
Tomas Pochettino, M
Freddy Kleeman, D
Moussa Djitte (loan), F
Ruben Gabrielsen, D
Andrew Tarbell, GK
Felipe Martins, M
Jared Stroud, M
Will Pulisic, GK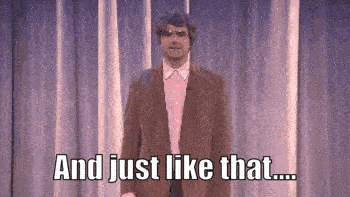 A few things jump off the screen here.  First, Austin FC only lost two consistent contributors from the 2022 season: Ruben Gabrielsen and Felipe Martins.  Gabrielsen's departure is by far the biggest hole to fill. The defensive stalwart not only brought a needed bite to the back line, but also vocal leadership to the ATX locker room.  No one should blame him for wanting to go home for family reasons, however his shoes will be incredibly difficult to fill.  More on that in a bit.
Felipe Martins is the other man on this list who played quite a bit for Austin last year, appearing in 31 matches while playing a critical role off the bench as our resident antagonist.  There's an argument to be made that the fan favorite should have been brought back.  His locker room presence alone is worth a place on most squads in MLS.  But with just one goal and three assists in 718 minutes, ATXFC can and should be looking for added production from a roster spot that will have to see more of the field this year with so many extra games on the schedule.

Moussa Djitte finds himself back in France, plying his trade in Ligue 1 while joining a relegation battle for AC Ajaccio through May.  What happens to Moussa may define Austin's path forward in June.  If he comes back, he does so fit and maybe full of confidence.  Or does he impress enough in Europe for a permanent transfer?  With new additions in the box for ATXFC, is there even room for the hat trick hero to return?  Moussa's situation, to me, is one of the most interesting sub-plots of the year.
Danny Hoesen's inconsistent two years at Q2 have come to an end, as has the saga of Tomas Pochettino. The only other field player to leave that saw first team action is Jared Stroud, though he seems to have found a nice opportunity with expansion side St. Louis CITY. Don't be shocked if he starts against the Verde & Black on 2/25.
And that brings us to Andrew Tarbell.  The man that many had pegged as our opening day starting keeper before the first season now finds himself gone from Austin.  Unfortunately for him, he's been exiled to Houston, a fate worse than…..wait, is there anything worse???  That poor, poor man.  I actually feel bad for him.  I'm going to heckle the shit out of him if he plays against us, but I'm going to feel bad for him afterwards.
Who's In:
Gyasi Zardes, F
Leo Väisänen, D
Sofiane Djeffal, M
Alfonso Ocampo-Chavez, F
Matt Bersano, GK
Adam Lundkvist, D (trade)
Amro Tarek, D
CJ Fodrey, F (draft)
Valentin Noel, M (draft)
Jackson Walti, M (draft)
Salvatore Mazzafero, D (draft)

Can I interest you in a veteran MLS striker who has poured in 63 goals over the last five years?  Yes?  Well folks, let me present Gyasi "First Touch" Zardes!  Seriously though, the guy knows how to score. 
Just last year, he had a hat trick for Colorado where all three goals were nothing but heads up, hustle plays. Austin could use a true poacher and Gyasi can be that guy.

This is what Zardes does.  He doesn't give up on the ball.  He finds space in the box.  He's a menace in the air.  And that's exactly what Austin has needed for two years.  The addition of Zardes should not only open up space for Driussi, Diego, Rigoni, Ring, and the rest of the crew, but also give them a legitimate target for crossing attempts.  The goals aren't likely to pretty, but the beer showers they elicit will be beautiful.  And for an added bonus, we already know that he can score at Q2.

While Gyasi is the headline addition, the most important may be a 25-year old Finnish center-back named Leo Väisänen.  Apparently the club has been chasing his signature for over a year and he now enters as the man who will be expected to slot in for Ruben Gabrielsen and bolster the back line.  Väisänen is an active member of the Finnish National Team, where he has 23 caps to his name, and comes from the Swedish top flight club IF Elfsborg.  Simply put, he has to be a rock in front of Brad Stuver if the Verde & Black want to contend for trophies.  No pressure kid.

It's no secret that Austin's back four needed depth.  The club was quite lucky last year that no major injuries hit the defensive starters, however you can't expect that run of fortune to continue forever.  Thankfully the front office noticed this too and got two MLS veterans in Adam Lundkvist and Amro Tarek.
Lundkvist has started 111 matches in his MLS career, all for Houston. He immediately upgrades both the back line and his address, and will should challenge for a starting spot at left back given that Austin FC spent $500K in GAM to acquire him. His addition also gives the Verde & Black something to consider: moving John Gallagher to right-back. Gallagher is a natural right-footed player and was effective on the right-wing in 2021 as an attacker. Could a shift to the opposite side bolster his production as a defender? I think it's possible that Gallagher could start on 2/25 ahead of Nick Lima and Hector Jimenez at the RB position.
Tarek has 58 MLS starts for Orlando City and the New York Bulls.  Expect him to be the experienced central-defensive starter that Austin can use on multiple game weeks or during U.S. Open Cup play.  The CB core now has four reliable players in Väisänen, Julio Cascante, Tarek, and Kipp Keller.  If you're asking "yeah, but what about Jhohan Romaña", well….

……he's probably gone.  Rumors are swirling that the Colombian thigh king has played his final match for Austin FC.  There has been no comment yet from the Handsome Boys Modeling Football Club about this development, though I'm sure they are quite heartbroken.
There are two other names to know from the newcomers list.  The first is Sofiane Djeffal, a young midfielder picked-up in a trade with D.C. United.  My opinion: this was the most underrated move of the off-season for Austin FC.  Djeffal is just 23 years-old and started 19 matches as a rookie for United in 2022 while playing a hybrid 6/8 role.  He made just $65,000 last season, so his cap hit is minimal.  Honestly y'all, I can't believe D.C. let him go for next to nothing.  Do yourself a favor and watch these highlights from their friendly with Bayern Munich.

Djeffal has everything a young player needs to succeed in MLS for a long time: not flashy, technically sound, and smart with the ball.  He's the kind of player that model on-the-field franchises like Portland and Seattle have rostered for years.  I love everything about this signing.
The last name to keep an eye on is SuperDraft pick C.J. Fodrey.  The 19 year-old winger was selected 13th overall and already has experience playing at the professional level for USL side San Diego Loyal last season.  Fodrey was a first team All-Pac 12 selection and the Pac 12 Freshman of the Year in 2022.  How much of a steal was he as the 13th pick?  Well friends, several sites thought he would be the #1 overall selection.  Austin traded up to get him and may have gotten the most naturally talented player in this year's crop.  He will likely start with Austin FC II to gain more minutes, but don't be surprised if Fodrey gets some first team minutes as the year progresses.

LOOK AT THAT CELEBRATION! This man will be leading beer showers before we know it.
That's it for today.  Next up, we'll dive into the "longest MLS season ever" and look at how Austin FC might handle this year's schedule and four different competitions.